Industrial refrigeration systems

Industrial refrigeration systems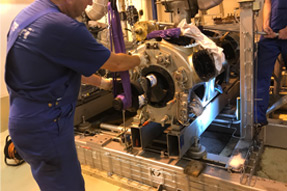 Service & Maintenance
Piston & Screw compressors
Plate Heat Exchangers
Evaporative Condensers
Service of ammonia systems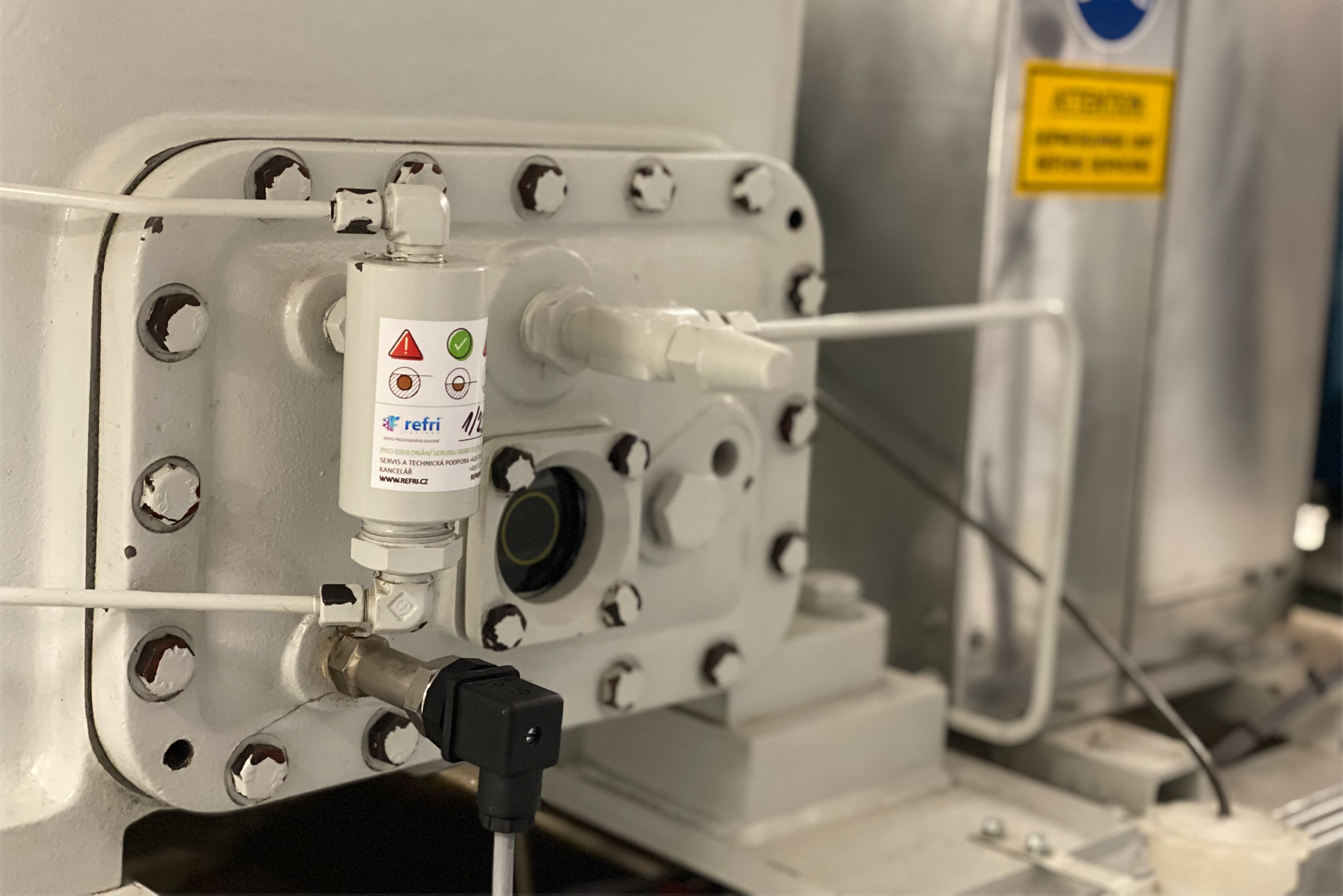 Compressor spare parts
SABROE, FRICK, GRAM
GEA Grasso
Mayekawa (MYCOM)
Parts for PLC Controllers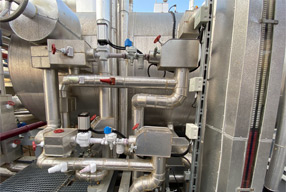 Installation & Sales
Designing ammonia systems
Fabrication and installation
Components for systems
Compressor units and chillers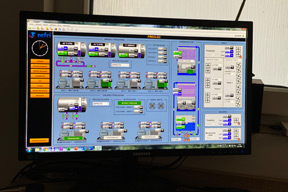 Modern PLC Controllers
Installation and Design
Industrial refrigeration systems
Compressor PLC Controllers
Ammonia leak detection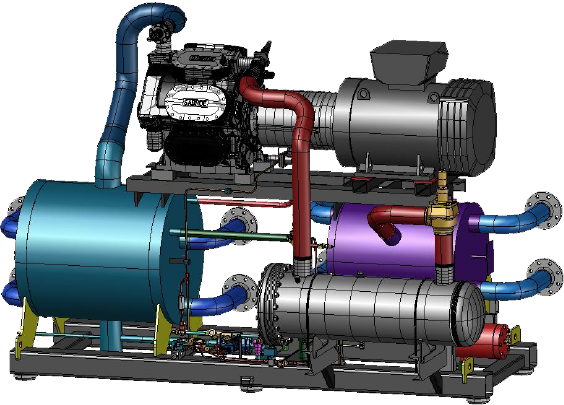 Over 40 years of experience in the refrigeration industry
We are a private company based in Prague, Czech Republic providing complete services in industrial refrigeration for our customers located in Czech Republic and in nearby European countries.
In Refri systemy, s.r.o. we are focused on providing both service and installation of complete industrial ammonia cooling systems in which we have gained trust of our customers in various applications for the smart design and reliability of our systems over the years.
We offer complete solutions for Sport Ice Rink Arenas, Breweries, Meat and Food Industry, Gas & Chemical Industry and other trades.
Emergency 24/7/365 service and technical support for our customers.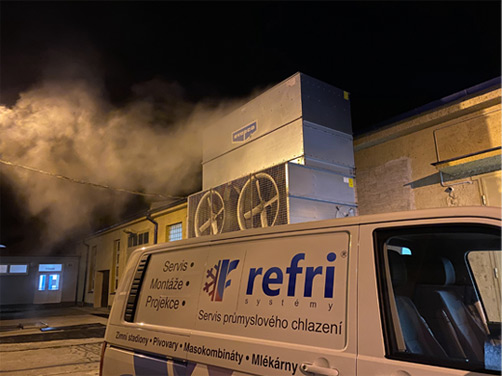 Service and maintenance for industrial refrigeration
We offer a wide range of necessary services for maintenance and repairs of industrial refrigeration ammonia systems. In our headquarters in Prague we keep all necessary spare parts in stock so they are always available for our technicians and customers.
With our well trained and experienced service technicians in industrial refrigeration field and ammonia systems we are able to provide all necessary maintenance and repairs for SABROE, GEA Grasso, Mayekawa (MYCOM) and Bitzer compressors.
Besides compressors we are also performing service and repairs on plate heat exchangers, evaporators, evaporative condensers, cooling towers, ammonia pumps  and electrical systems including PLC controllers.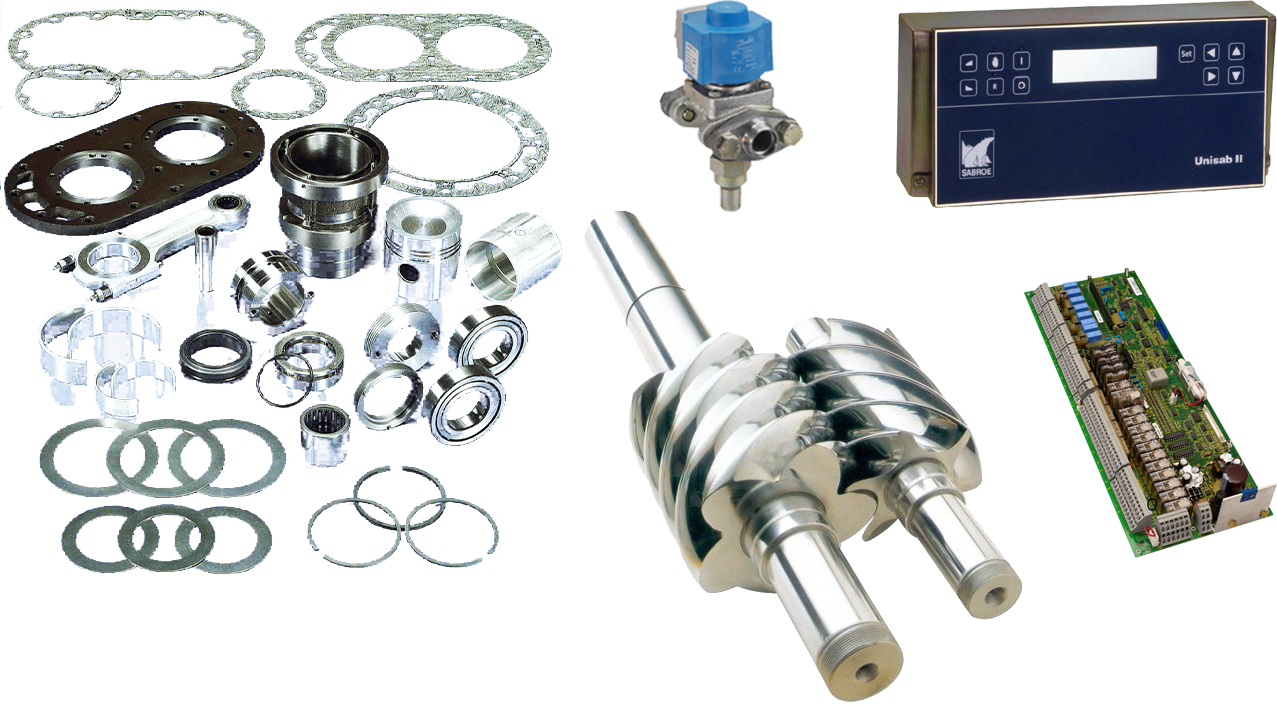 Spare parts for industrial refrigeration compressors in stock
As a servicing company we keep a wide range of spare parts for compressors and components in stock in our headquarters in Prague, Czech Republic. These spare parts are prepared to be immediately shipped to our customers in Europe including following technical support during installation.
In stock we keep spare parts for Sabroe and GEA Grasso compressors including PLC controllers parts for Unisab II / III and Monitron that ready to be shipped.
If you operate above mentioned compressors, don´t hesitate to send us an inquiry for a price offer.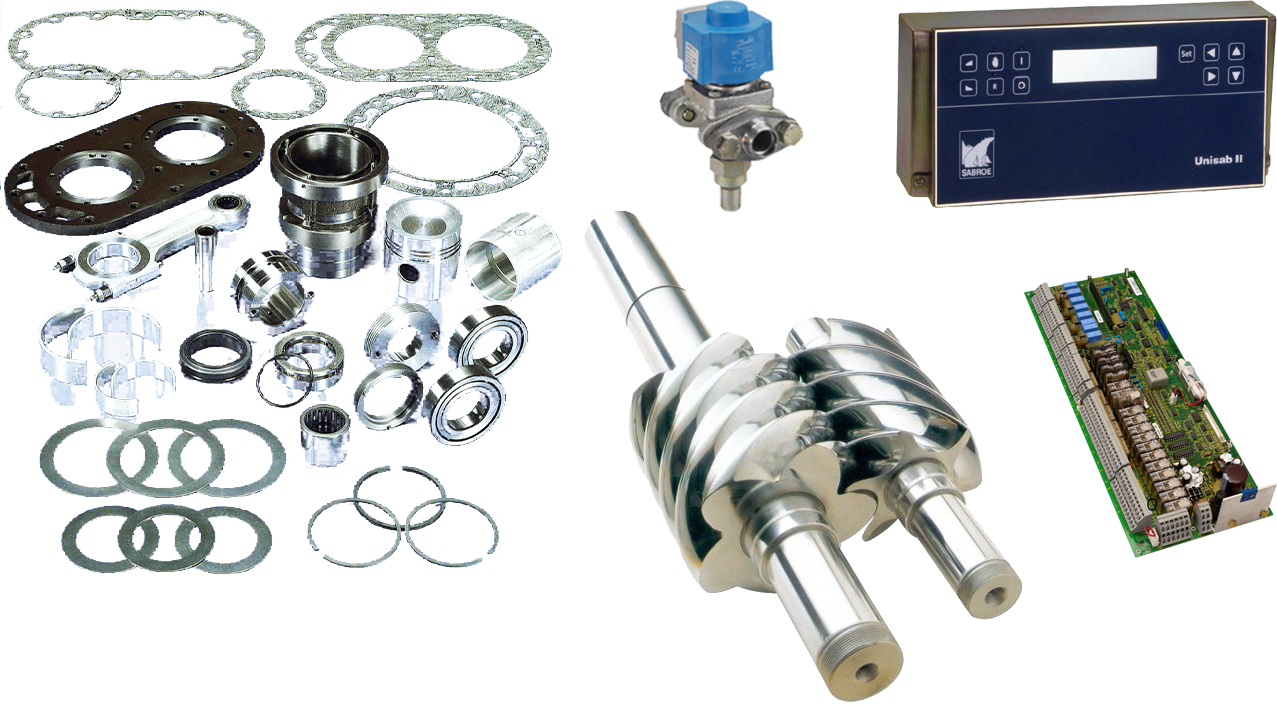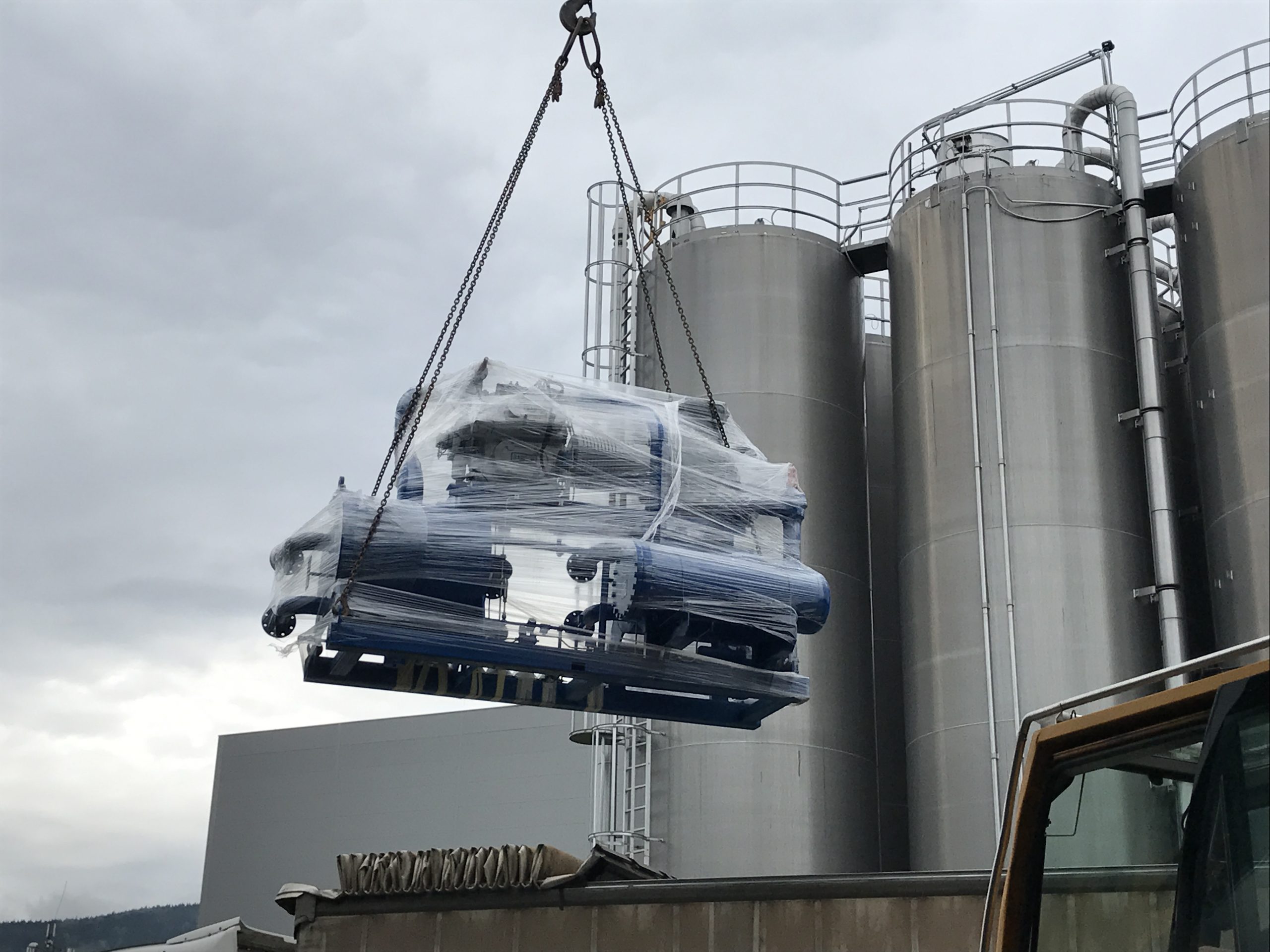 Installations and Sales of industrual refrigeration technologies
We rely on more than 40 years of experience in the refrigeration industry to design smart systems in various applications where reliable cooling systems are necessary. According to customer´s requirements we design entire new refrigeration systems including electrical drawings and controlling system requirements.
Modern technology allows ammonia systems to be widely used in various applications with incomparable efficency while maintaining safety with low charges of refrigerant.
Cooperation with leading manufacturers in industrial refrigeration allows us to offer and install most cost-efficent and reliable technology on the market.
Our company meets certification for ISO 9001, ISO 14001 a ISO 45001.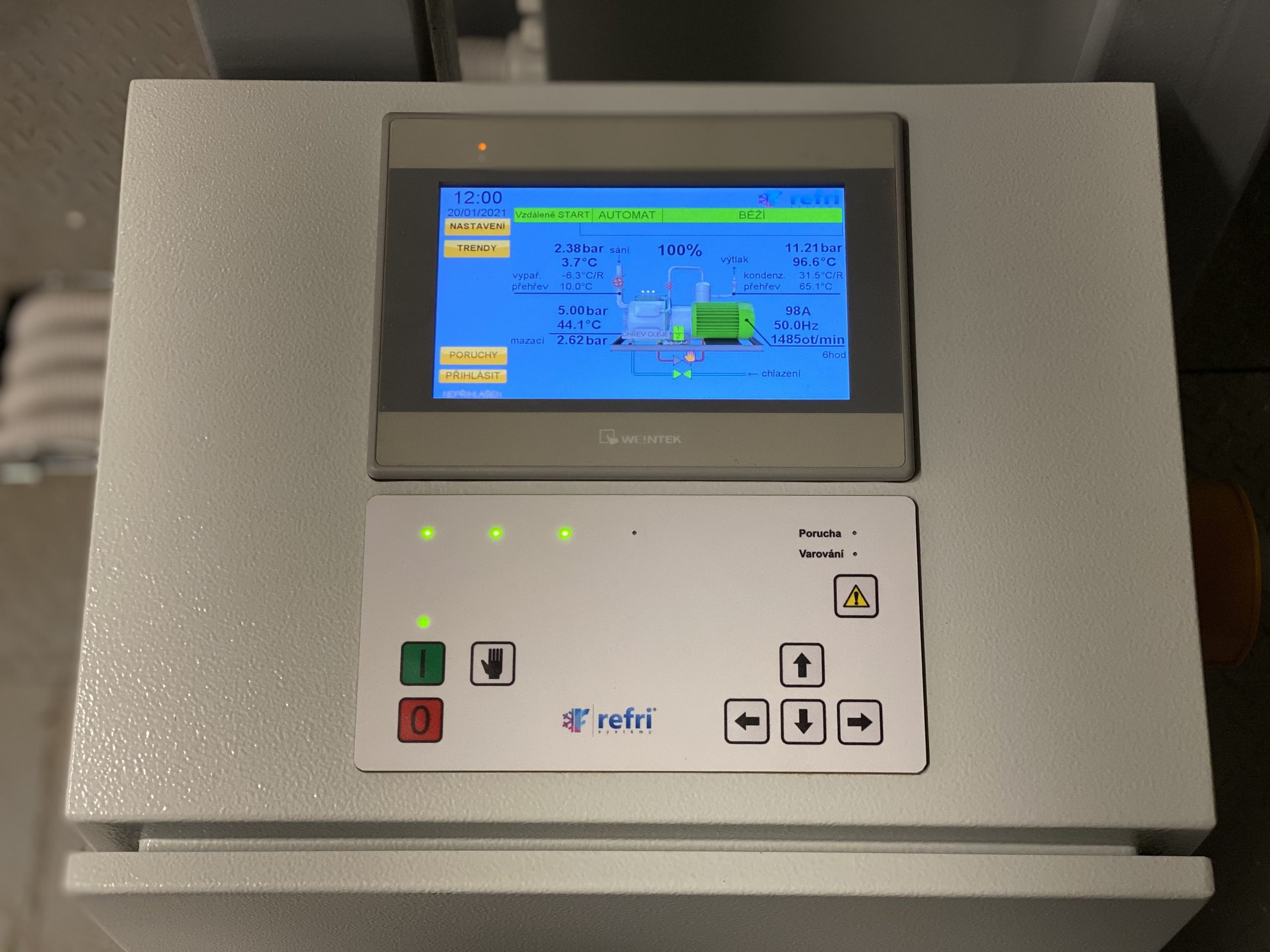 Electronic control systems for industrial refrigeration
We design modern electronic control systems that were developed from our experience for use in industrial refrigeration industry. Controllers based on WAGO and Siemens Simatic PLC with Ethernet and Modbus/TCP protocols allows simple monitoring of the refrigeration system and effective controlling of installed technology.
Delivered packages are built on freely programmable systems allowing future updates and perfect optimalization of refrigeration system which minimizes operating costs and possible failures or damages on installed technology.
As a substitute for Unisab, Monitron and GSC controlling systems we are installing our own modern solution developed for controlling Sabroe, GEA Grasso and MYCOM compressors. These units includes a Touchpanel for simple diagnostics and a mechanical keyboard which allows the operator to take controls of the compressor.